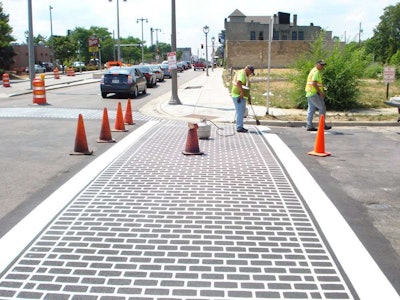 Pavement marking material manufacturer Ennis-Flint, based in Thomasville, North Carolina, has purchased paint and thermoplastic producer American Traffic Products (ATP).
"We are excited to continue our growth at Ennis-Flint with this acquisition," says Matt Soule, Ennis-Flint president. "Most importantly, we're excited that the entire ATP sales and operations team will join our organization. Members of the ATP team have decades of experience and we're fortunate to combine this know-how with that of Ennis-Flint."
ATP is based in Rialto, California, and has a manufacturing facility in Paris, Kentucky, in addition to regional warehouses across the country.
"We're so glad to join forces with Ennis-Flint to continue supporting our customers from coast to coast with the best traffic safety products and services," says Glen Martyn, ATP general manager.