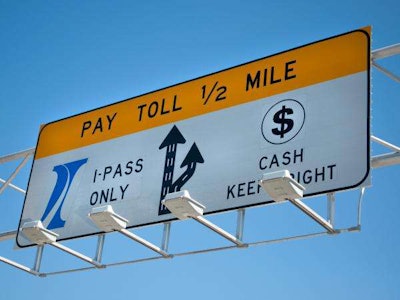 The Illinois Tollway board of directors approved three construction contracts valued at $12.6 million in its February meeting, with one being its first contract award that includes a small business goal.
"Through Move Illinois the Tollway is providing investments that are improving our region's transportation network and at the same time strengthening businesses," says Illinois Tollway Executive Director Greg Bedalov. "Every construction firm was once a start-up; it's the ones that are offered support and the opportunity to perform that become successful businesses."
The Tollway's Small Business Initiative "promotes the use of small business goals on a project by project basis and also identifies select construction contracts, generally with values of approximately $1 million, that can be set aside specifically for small businesses."
The three contracts awarded for February include:
♦  $7.4 million to Lorig Construction Company of Des Plaines, Illinois for pavement and bridge repair work between 147th Street and 95th Street on the Tri-State Tollway (Interstate 294)
♦  $3.6 million to Martin & Company Excavating of Oregon, Illinois, for bridge removal and roadway construction in Lee County on the west end of the Reagan Memorial Tollway (I-88)
♦  $1.6 million to Western Remac Incorporated of Woodridge, Illinois, for sign fabrication installation "as needed systemwide"
The Tollway reports the contracts include three subcontractors certified as disadvantaged, minority- and women-owned business enterprise (D/M/WBE) firms and one subcontractor that is a registered small business.