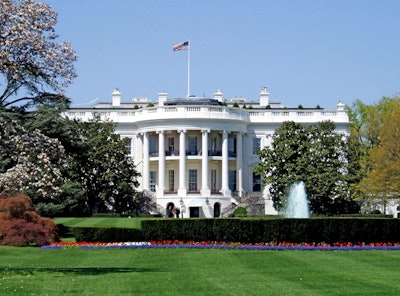 When the Trump administration asked for recommendations on ways the government could cut regulations and make it easier for companies to get their projects approved, 168 companies responded. According to the Washington Post, three senior administration officials from different departments say that the White House is inclined to accept many of the suggestions.
Some of the most notable comments include the following:
The Pavement Coatings Technology Council wants to stop the U.S. Geological Survey from conducting what the group says is "advocacy research" into the environmental impact of coal tar, which it says could limit what it uses to seal parking lots and driveways.
The U.S. Chamber of Commerce wants to reduce the amount of time opponents have to challenge federal approval of projects from six years to two years.
The U.S. Chamber of Commerce also wants to get rid of a requirement that employers report their injury and illness records electronically to the Labor Department so they can be posted "on the internet for anyone to see."
The Associated General Contractors of America recommended repealing 11 of President Obama's executive orders and memorandums, including one establishing paid sick leave for government contractors.
According to the news agency, Neil Bradley gave an interview where he said that the Environmental Protection Agency (EPA) has led the government in issuing "high-cost, high-impact regulations" that harmed businesses, and that the Chamber estimated that rules issued under Obama would cost businesses more than $70 billion annually. "Now we have an administration who's interested" in streamlining federal approvals and rules, he added, and is providing relief "from a regulatory onslaught that occurred, principally, during the prior administration."
Commerce Secretary Wilbur Ross, who is scheduled to submit his report on stimulating domestic manufacturing toward the end of May, told the news agency "This is the first time any administration has canvassed the private sector to find the worst regulatory and permitting problems, and it is axiomatic that you can't solve a problem until you have identified it." He added that officials were "refining their recommendations" now "to take responsible action. We look forward to working further with American workers and businesses, in manufacturing and other sectors, to unshackle the innovative spirit that made this country great."