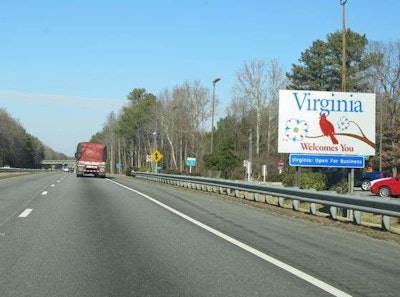 The Virginia Commonwealth Transportation Board has approved two contracts valued at $69.6 million for construction and maintenance projects in two Virginia Department of Transportation (VDOT) districts. This brings the yearly total for awarded contracts to $214 million.
These contracts include:
♦ $64.5 million to Faulconer Construction of Charlottesville, Virginia, for safety improvements on 8.9 miles of Route 2210 in VDOT's Salem District.
"The project will widen shoulders, realign intersections, add turn lanes, create additional passing zones, and add raised centerline pavement markings as well as rumble strips in the center and on the edge-line of the road," VDOT reports.
The project is expected to be finished by August 2021.
♦ $5.1 million to Martins Construction of Falls Church, Virginia to repair two bridges along the ramp from southbound 1-495 to northbound I-395 in the Northern Virginia District.
"The bridge over northbound I-495 (the Inner Loop) will receive a new concrete overlay, work on the deck joints, new beam bearings, paint on the steel superstructure, and repairs to the concrete piers and abutments. The bridge was built in 1975," VDOT says. "Repairs to ramps over the Norfolk Southern Railroad will include replacing the concrete bridge deck and beam bearings, repairing the pre-stressed concrete beams, concrete piers and abutments, and pavement on the approach to the bridge. This section was built in 1959."
The project is expected to be completed by June 2018.