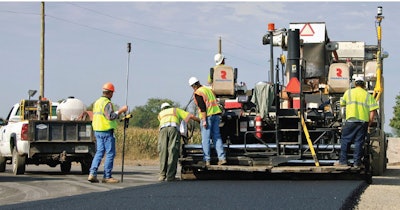 The Regional Transportation District (RTD) in Denver recently introduced a dozen young girls from Colorado and New Mexico to jobs in the transportation and construction industries as part of the U.S. Department of Transportation's Career Days for Girls Initiative, The Denver Channel reports.
Women currently make up only 8 percent of the construction workforce, and the construction industry is experiencing a major labor shortage across the nation.
"Things like this did not exist when I was younger, and I didn't know what to do," said Zamy Silva, RTD Civil Rights Division Senior Manager, according to the news agency. "So to see that these young women, 8th grade and on, are coming to an organization such as this and get to explore the multitude of careers in transportation, as well as construction, has been amazing."
The group of girls visited the Denver International Airport, Iron Horse Architects Inc., asphalt contractor P&H Equipment, and Wagner Equipment. During the week of July 16, a second group of 11 girls will meet with leaders from the Colorado Department of Transportation, Martin Marietta, Fiore & Sons, Gilmore Construction, and Adolfson & Peterson Construction.