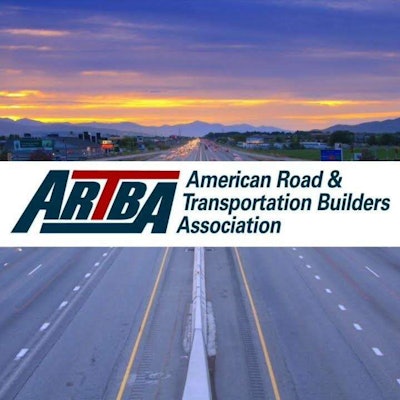 Gene Hawkins, a professor in the Zachry Department of Civil Engineering at Texas A&M University, and retired ORAFOL Americas leader Tom Flaherty, are the respective public and private sector recipients of a prestigious safety award from the American Road & Transportation Builders Association (ARTBA)
Established in 1979 by ARTBA's Traffic Safety Industry Division (TSID), the Jake Landen Memorial Safety Award is presented annually to those individuals who have "made significant and lasting contributions to the safety of our nation's highways," the organization says.
To be eligible, a person must have been employed, or be retired from, a private business or publicly-funded organization, made a significant contribution to highway safety and be nominated by a TSID member.
The two were honored last month during the TSID's annual summer meeting in Denver, Colorado.
Flaherty spent more than three decades advocating the need for improved retroreflectivity in roadway and vehicle signs and markings to enhance driver information in both long-term road operations and shorter-term construction operations.
Flaherty began his career in traffic safety in 1987 and spent 25 years with Reflexite Americas (acquired by ORAFOL in 2011).
He served on several industry committees and boards, including ARTBA's TSID board, the American Traffic Safety Services Association board, and the National Committee on Uniform Traffic Control Devices (NCUTCD) Temporary Traffic Control Technical Committee.
Hawkins is a research engineer with Texas A&M Transportation Institute (TTI), where he has spent 32 years in College Station. Before that, he worked in the private sector for several consulting firms.
Hawkins is chairman of the NCUTCD and is active in both the Institute of Transportation Engineers (ITE) and the Transportation Research Board.
His multiple awards include the 2012 ITE Wilbur S. Smith "Distinguished Transportation Educator Award," the 2010 Texas ITE "Transportation Engineer of the Year," and the TTI/Trinity "Outstanding Researcher Award" in 1998, according to ARTBA.
Hawkins has served as the principal investigator or co-principal investigator for more than 30 projects, with a total value of more than $6 million. His primary focus has been signing, pavement markings and other types of traffic control devices.
Hawkins has authored or co-authored over 30 peer-reviewed journal papers and has many papers appearing in compendiums and other journals. In addition, he has authored or co-authored more than 70 research reports for the Texas Transportation Institute.