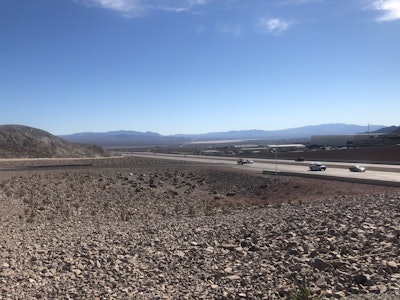 C and S Company, Inc., recently completed phase one of the new Interstate 11 bypass that will connect Las Vegas and Phoenix. A ceremony was held at the I-10 overlook on August 9 to celebrate the opening of the new section of the Boulder City Bypass.
"This project is the largest that our company has taken on in recent years," said Stacey Lindburg, owner of C and S Company, in a press release. "My team provided top-quality work in an efficient and professional manner, enabling NDOT (Nevada Department of Transporation) and Fisher Industries to complete the project on-time."
C and S began work on phase one of the I-11 bypass in October 2016. Twenty of the company's employees removed and relocated NV Energy, City of Henderson Water and Sewer mains, Cox Communications, Century Link, AT&T, and the Las Vegas Valley Water District Water Main. The company also installed all of NDOT's new street sighting and Intelligent Traffic Systems (ITS), including traffic monitoring cameras.