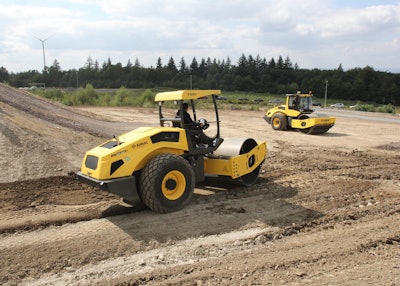 Bomag Americas
BOMAG Americas announced it has signed dealership agreement with Central Equipment Company covering the entire state of Maine and Finke Equipment covering the Albany, New York market area and counties to the northeast as well as the entire state of Vermont.
Under their agreements, Finke Equipment and Central Equipment Company will be providing their customers with sales, service, and parts support for all BOMAG equipment.
A family-owned business, Central Equipment Co. is headquartered in Stillwater, Maine, and they have been partnering with Maine contractors since its founding in 1959.
"We are very pleased to promote and support BOMAG light and heavy rollers and landfill compactors throughout the state of Maine," said Kent Leonard, president of Central Equipment Co. "BOMAG manufactures reliable, cutting-edge, and extremely well-engineered equipment, and they are committed to supporting a strong customer-focused network. Their high quality and keen focus on our mutual customers make them an ideal partner for Central Equipment Company."
Meanwhile, Finke Equipment started in 1977 when John Finke and his father, Bob, began repairing jackhammers for an area construction company in their basement. From those humble roots, they've opened two locations in northeast New York and are still growing.
"With 35 years in the compaction, paving, and milling industry, our team at Finke Equipment is looking forward to building this relationship with BOMAG," said Don Fiacco, Finke Equipment's general manager. "Quality equipment and excellent customer service are what this company was built on, and I'm confident that the Finke/Bomag team will continue to deliver both to our customers."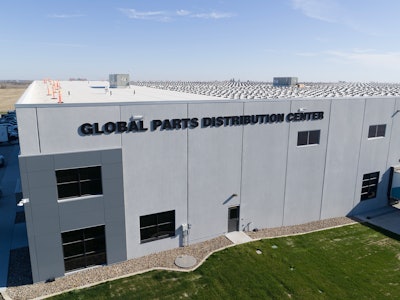 Vermeer opens new distribution center
Vermeer has announced the opening of a 312,000-square-foot Global Parts Distribution Center on the grounds of the corporate headquarters in Pella, Iowa.
The new facility was built to support customers and dealers around the world. Vermeer team members will package and ship parts worldwide from the facility.
"Vermeer is focused on optimizing this facility so we can most efficiently deliver the right part at the right time to our customers," said Tony Briggs, vice president of the Vermeer Lifecycle product group. "This facility allows customer support, engineering, procurement, and logistics to be co-located. They work in conjunction with our operational team members to make sure we fulfill customer and dealer expectations daily."
With three times more space than the previous building, the new Global Parts Distribution Center includes 23 dock doors, a warehouse management system, and improved warehouse technology. This investment will help drive efficiency by centralizing parts storage.
"Almost 1/3 of the warehouse is filled with parts made by different manufacturing plants on the Vermeer mile," Briggs said. "It is very convenient for us to be located near the manufacturing facilities that supply those parts. Ultimately, we bundle the Vermeer-manufactured parts with other parts and ship the orders around the world to take care of our customers."
The Global Parts Distribution Center is the second facility Vermeer opened in 2023. Earlier this year, the company expanded its parts manufacturing footprint in Des Moines, Iowa. That facility manufactures horizontal directional drill tooling and utility tractor attachments.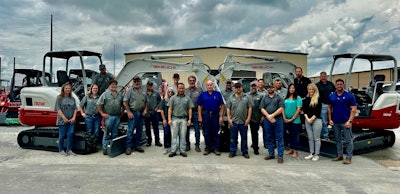 Ditch Witch of South Louisiana joins the Takeuchi dealer network
Takeuchi-US has expanded its North American dealer network with the addition of Ditch Witch of South Louisiana.
Steve Jester founded Ditch Witch of South Louisiana in 2002, and with his family, he continues to own and operate the dealership's locations in Geismar and Lafayette.
"We're pleased to partner with Takeuchi as an authorized dealer for sales and service," Jester said. "We look forward to growing the Takeuchi brand in Louisiana, and we will provide new and current customers the same excellent service and support they've enjoyed for decades.
Jester believes the Takeuchi excavator and track loader line compliments the Ditch Witch equipment line to create a one-stop shop for the area's underground construction customers.
"Takeuchi equipment is durable, comfortable, and productive – exactly what today's equipment owners and operators are looking for in a machine," Jester said. "We believe our customers will quickly come to appreciate the difference a Takeuchi machine can make."
Through the agreement, Ditch Witch of South Louisiana will carry the full line of Takeuchi excavators, compact track loaders, and wheel loaders. In addition, they will also provide equipment rentals, and replacement parts and serve as authorized Takeuchi equipment repair centers for customers throughout a multi-county area in Southern Louisiana.