Adding business in tough times
By Lauren Heartsill Dowdle
While many contractors were struggling to keep their businesses in the black during the recession, Harrod, Ohio, native Randy Jones started a second company.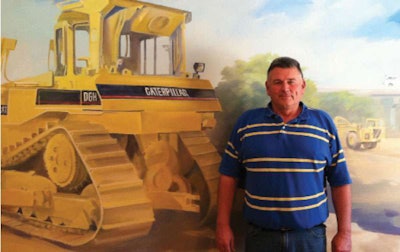 Jones's company, RD Jones Excavating, handles utility, road and public construction projects, with a client list including Procter and Gamble, Ford, Walmart and Honda. But when work slowed down in 2008, Jones decided to create a union company, Jones Site Management.
"It allowed us to also work with union general contractors," he says of the add-on business, which has six employees and handles site prep for Shelly Corporation, Tuttle Construction and Peterson Construction.
Jones Site Management allowed Jones to extend his portfolio and stay busy – something he recommends other contractors do, as well.
"Look at different avenues for work, but stay within what you know."
"Look at different avenues for work," he suggests, "but stay within what you know. If you stray too far away from your experience level and what you do best, you can get in over your head and lose money."
As for his non-union business, which he started in 1977, Jones is content with its size, averaging 50 employees. This includes his wife Dana, secretary, and sons Trevor and Travis, who are both field superintendents. He has maintained RD Jones Excavating's nearly $13 million in annual revenue in part by partnering with other companies to complete larger jobs, such as a $7 million overpass project.
Jones also keeps his fleet – including dozers, scrapers, backhoes, skid loaders, motor graders and compaction equipment – updated by buying new pieces regularly. "I make payments on the equipment, just like I would be paying to maintain older equipment. Replacing equipment, instead of making a lot of expensive repairs, has always worked for us." He bought equipment last year – including a Caterpillar excavator and skid loader, John Deere loader and dozer, Kenworth dump truck and NPK all-purpose shear and concrete breaker – and plans to buy a few more units later this year.
We welcome your survivor stories. Contact Marcia Gruver Doyle at [email protected], 800-633-5953.