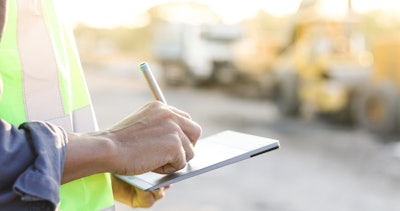 Getty Images
Editor's Note: This is Part Two of a three-part series on the role fleet managers will play in achieving zero emissions for the construction industry. Read Part One here.
The Association of Equipment Management Professionals is well known for teaching its members a data-driven, engineering mindset to maximize uptime and ROI on the heavy equipment assets of some of the largest construction fleets in the world.
But backstopping all the rigorous analytic work has always been a unique emphasis on the people part of the equation — recruiting, training and promoting tomorrow's fleet managers.
This same human resource emphasis was a big part of the AEMP Sustainability Summit held in Denver, Colorado, in July. One of the key messages from that two-day event was that the future of environmental improvements in the construction industry were almost entirely dependent on communication skills and personnel management.
Motivators
"We have to focus on the people perspective, what drives people to want to have a sustainable organization, says David Bolderoff, CEM, fleet manager for the sanitation districts of Lost Angeles County and a Sustainability Taskforce founder. "Identify stakeholders with a common interest, customers, clients communities. Understand the drivers there. Make sure we're doing the right thing for all of them."
Fortunately, the push for reducing CO2 at many of the biggest construction companies represented at the Sustainability Summit was coming from the top of the organization: boards, presidents and CEOs.
Cross functional team building
For smaller companies, the push may need to come from below. That's a big responsibility, but nobody is better positioned to connect all these disparate individuals and divisions in a construction company than the fleet manager.
"You have to advertise it throughout the company, get the operators, project managers and estimators involved on a team to get buy-in," says Dan Maitland, fleet manager at Ajax Paving in Fort Myers, Florida. In doing so, you raise the visibility of the fleet management division and eventually get it involved in more of the major decisions.
"I was fortunate to have ownership that wanted to make the equipment division better," said Maitland. "But there are probably a lot of fleet managers out there doing great things that are not getting recognized."
The process Maitland used to bring more visibility to fleet management didn't require the bane of so many frontline workers, that being outside consultants. Instead, Ajax used its own people.
"We didn't hire people to do our audit process. We used our own project managers, estimators and superintendents," he said. "Each division met periodically with the fleet team over the course of up to a year in some cases, learning what fleet management did and how they could work together better."
And building these cross-functional teams is essential in creating not only the structure needed to analyze and reduce the company's carbon footprint but also to motivate others in the company who may not understand that they, too, can be doing good for the environment. It's one of the oldest and strongest motivators out there—helping people take pride in contributing to something noble and worthwhile.
Communicating with executives
One of the biggest challenges in this arena is taking the message to the top, says Mike Clancy, partner and strategy practice lead at FMI and moderator of many of the Sustainability Summit sessions. In a show of hands at the Summit only a handful of about 60 attendees said their CEO came up through the fleet side. The rest were all operations people. "Your ability to affect change is going to be directly tied to how well you can connect to people outside your division," he said.
Communicating with executives can be more effective if, instead of bombarding them with long reports and numbers, you give them charts and graphs of key points, something they can grasp at a glance. You're not going to get much time in the boardroom or executive suite, so making your information easy to digest and remember will win you points.
You have to differentiate between information and data, says Clancy. "Sometimes we think we've done our jobs when we give people access to the data. But we haven't. Data is not the same as information. We need to give people the data already analyzed, which is information."
The talent cliff
A big part of the problem in tackling long-term challenges like sustainability is the lack of employees with high-tech talent willing to stick it out with a company for a long duration. The whole country is facing what Jillian Bowlin, senior consultant at FMI, characterizes as a "talent cliff."
What that means numerically is that as industry spending grows, employment shortfalls will become more pronounced. In surveys cited by Bowlin, 93 percent of companies report that talent shortages and having a high to severe impact on their operations and yet only 19 percent have succession plans for key strategic roles. Shortages are also expected to intensify in the next five years, with turnover rates of 22 percent for executives and 30 percent for skilled workers.
Despite those concerning numbers, few companies have extensive training and succession management programs in place.
The pandemic only aggravated this problem, but it's acute for the construction industry owing to the limited opportunities for remote work. "Other industries now offer flexible hours, remote or hybrid locations and the possibility of taking a break on short notice," according to Ken Simonson, chief economist at the Association of General Contractors.
Companies that need young, high-tech employees to execute ambitious sustainability plans should focus on the high skill positions, says Bowlin. And these types of employees cite three challenges they face in the workplace:
Unrealistic schedules
Difficulty staffing (lack of skills and labor)
Balance between leading teams and executing work
Bowlin also listed a number of questions fleet managers and others should be asking themselves about their management of high-tech workers.
Do they have the right skills for the job?
Can we measure those skills and test for them?
How do we get skilled workers involved in planning?
Are we providing clear performance feedback at a good cadence?
Have we given skilled workers formal management training?
Who are our top performers and have they identified promising successors?
How are those successors being developed and prepared for future rules?
The implication in all of this is that training and management of new employees will have to increase in quality and quantity.
Culture matters
Company culture also plays a crucial role in recruiting and retaining talent. This is especially true of young, digitally literate, high-tech workers who are in high demand across all industries.
Good company cultures learn how to recognize burnout and take steps to alleviate it. The old rough-and-tumble culture of construction no longer works for many of the most important people you hire. More progressive companies are recognizing this with things like on-site gyms to bolster fitness and well-being or just to let people burn off the brain fog from too much screen time. Flexible work schedules that help employees meet family needs are also a huge attraction. And a clearly defined career path is necessary to keep valuable employees from seeing their next step up elsewhere.
The good news here is that many of these young people come from a progressive mindset. They want to be doing good and socially relevant work. If you can demonstrate to them as recruits how seriously your company takes environmental issues, if you can show how their future contributions will directly impact the environment for the better, you stand a good chance of landing them as employees and getting their best effort.