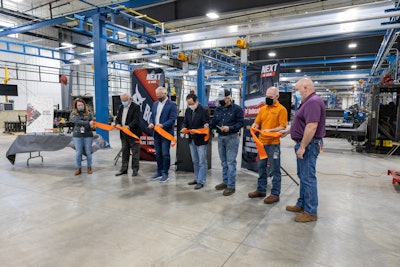 Doosan Bobcat
Doosan Bobcat North America has completed a $26 million expansion of its Litchfield, Minnesota, manufacturing facility, nearly tripling the size of the plant.
With the expansion, the facility went from 70,000 square feet of office and manufacturing space to nearly 200,000 square feet. The expansion includes new assembly lines and upgrades, conveyor systems, a new paint line and climate control systems. The Litchfield facility produces more than 250 Bobcat attachments.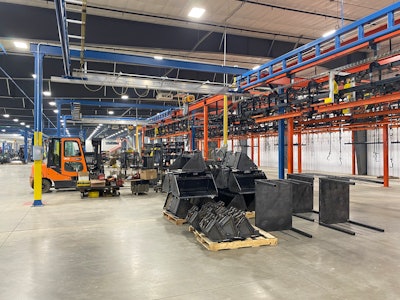 "This investment is about meeting the growing demand for Bobcat products from our customers and dealers, and I am incredibly proud of this project and our Litchfield team," says Mike Ballweber, president of Doosan Bobcat North America.
Doosan Bobcat plans to hire an additional 110 full-time permanent employees in a phased approach through 2021 to join the operation's current 140-plus workforce. This hiring plan includes a total of 150-plus production, manufacturing engineering and operations positions to be added since the expansion project launched in 2019.
In its 2020 and Q4 report, Doosan Bobcat said it is expecting a nearly 19% sales growth in North America this year, growing from $2,664 million in 2020 to $3,174 million by the end of 2021. The company recently announced a $17 million investment at its Gwinner, North Dakota, plant, an $11 million investment in its Statesville, North Carolina, facility and a commitment of $6 million to enhance its Johnson Creek, Wisconsin, facility.