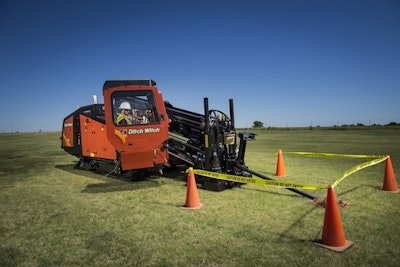 In a major announcement Friday morning, Toro announced that it has reached a definitive agreement to acquire Charles Machine Works, the parent company of brands like Ditch Witch, MTI Equipment and American Augers.
Toro manufactures equipment primarily for the landscaping and turf maintenance markets, but also sells equipment and implements for agriculture, snow and ice management, rental and specialty construction.
The deal, which remains subject to regulatory approvals, would allow Toro to acquire one of the primary players in the equipment market for underground utility installation for $700 million in cash. According to a Toro press release, CMW generated $725 million in 2018 revenues.
In addition to Ditch Witch, MTI and American Augers, Ditch Witch is also the parent company for the Subsite Electronics, HammerHead Trenchelss, Radius HDD and Trencor brands.
The acquisition is expected to close before the end of Toro's fiscal 2019 third quarter.
Richard Olson, Toro's chairman and CEO, said the two companies are already well aligned in mission and culture, ingredients key to the success of such a merger.
Olson says Toro has admired CMW "for a long time."
"The company expands our business in a meaningful way in an adjacent category we know well through our own specialty construction business and in a market that is attractive given the potential for growth in addressing both aging infrastructure that is currently in place and new infrastructure that will be needed to support next generation technologies like 5G," Olson said.
"We were excited when joining forces became a possibility, and we know that both companies will be stronger together."
"Our success is the result of years of hard work and an unwavering commitment to developing innovative solutions for customers," said Rick Johnson, Charles Machine Works CEO. "From developing the world's first service line trencher in Perry, Oklahoma, to today's robust Ditch Witch dealer network, our family of companies is well-positioned to join The Toro Company's family of brands. We look forward to building upon our founder's legacy of best-in-class offerings in the expanding underground construction market."