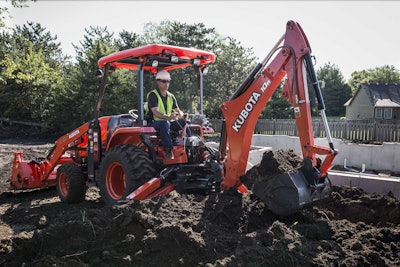 Kubota has announced the purchase of approximately 300 acres of land in Gainesville, Georgia, with plans to expand its manufacturing footprint there.
Kubota says it plans to invest more than $85 million at the site as part of a future project that will establish a new engineering and design center there.
In a statement, CEO of Kubota Tractor and Kubota North America Haruyuki Yoshida said the project is a response to continued growth in demand.
The project will represent Kubota's fourth major expansion in Georgia since 2013, according to a news release. The company employs more than 3,000 people in the state across sites in Gainesville, Jefferson and Suwanee.
In 2017, Kubota expanded its National Distribution Center in Jefferson. The company is nearing completion of its North American Distribution Center in Edgerton, Kansas.
"(T)ogether these new supply chain facilities will strengthen Kubota's distribution capacity and infrastructure to support (the company's) aggressive business strategy and continued growth in North America," Kubota says.