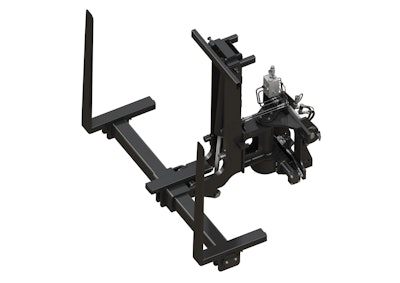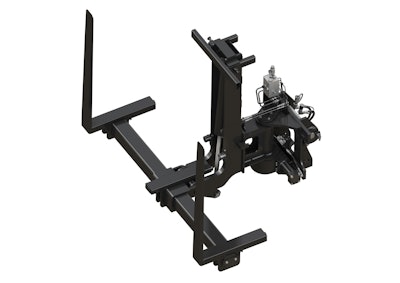 JLG designed its new sheet material handler for telehandlers to deliver heavy, wide materials at height.
The attachment has a lifting capacity of 3,000 pounds and a maximum fork spread of 72 inches. It can pick up and place such items as Sheetrock, drywall and plywood.
It features 100-degree horizontal tilt for accurate placement. It has a maximum load width of 22 inches and has 180-degree swing capability. It is compatible with the following JLG telehandlers: 742, 943, 1043, 1055 and 1255. It requires an auxiliary electrics option to operate.