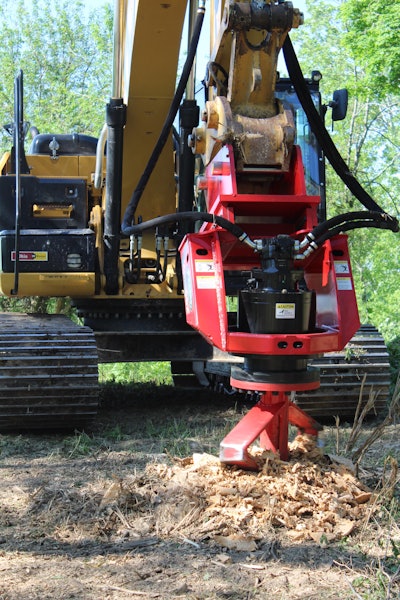 Fecon's Stumpex EXC can cut through the stump of any species of tree that is 10 to 28 inches in diameter in one pass, the company says.
The auger-type grinder is designed for excavators ranging from 12 to 20 tons. It has a max cutting depth of 20 inches.
The low-speed, high-torque attachment operates at 7 to 17 rpm, leading to minimal discharge when grinding for easier cleanup, Fecon says. That's because of the Stumpex's threaded cone and staggered AR500 cutting blades. The company says the low grinding speed also increases safety.