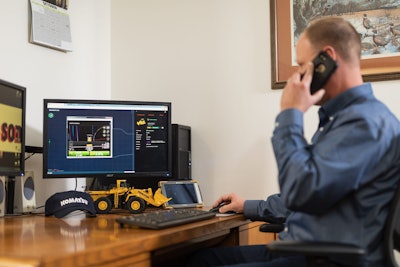 Komatsu has announced a new tool that gives contractors a huge expansion of remote access capability.
The new Komatsu Smart Construction Remote app lets you tap into your machines remotely, allowing you to upload design files, view location data and help operators troubleshoot issues without having to travel to the jobsite.
The application essentially lets you tap into the display of a given machine from your laptop or the desktop in your office, giving you a view at machine operation data, system alerts and everything else you'd be able to look at if you were in the cab of the machine. But the system also helps you manage your fleet by letting you search all of your assets connected to the service.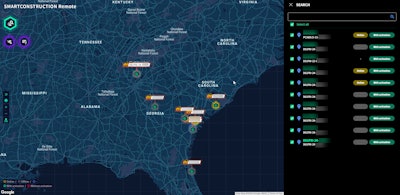 Komatsu says the application not only works with all of its own machines equipped with intelligent Machine Control technology, but you can also get the system working with your other brands of equipment as well. Komatsu doesn't say exactly what brands the system works with, only adding that it is compatible with "select makes of machines with installed Topcon devices."
Of course, the new app also ties into the rest of Komatsu's Smart Construction platform, a suite of 11 different modules aimed at assisting contractors in transitioning to digital jobsite tools and planning, including drone surveys to semi-autonomous machine control.
If you want more information on Smart Construction, check out our interview with Komatsu product expert Jason Anetsberger right here: