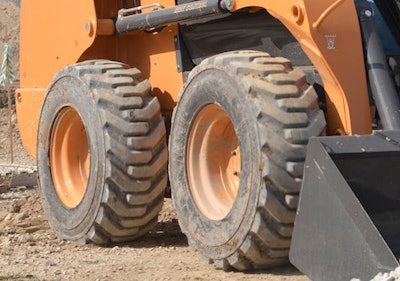 In the Dr. Seuss Classic "How the Grinch Stole Christmas," the iconic anti-hero of which the book is named for gets caught red-handed attempting to steal a Christmas tree by stuffing it up a chimney in the middle of the night.
For most thieves, that would be the end of the story. But the Grinch, being "so smart and so slick," is unfazed by the questioning of young Cindy-Lou Who and quickly comes up with a pretty convincing lie. In full Santa Claus regalia, the Grinch tells the child, "There's a light on this tree that won't light on one side. So I'm taking it home to my workshop my dear. I'll fix it up there. Then I'll bring it back here."
The fib works, and the Grinch gets away with his whole terrible plot, that is until his conscience finally gives way. A thief in Council Bluffs, Iowa recently tried a similar tactic, but with far less success.
On Friday, a Council Bluffs Police officer responded to a report of a suspicious person near East Hills Drive and Abercorn Drive, according to a report from The Daily Nonpareil. It was 11 p.m. and when the officer arrived, there was Bryan Chandler, 54, trying to load a skid-steer loader tire into the back of a pickup under the cover of night.
Not far away were the other three tires, all unmounted, and the skid steer which, as the officer noted in his report, was "precariously set" on the ground. The officer, according to the Nonpareil, said he knew the name of the owner of the machine and knew that the owner would not place the loader on the ground "because of the damage it would cause to the machine."
With all of this in mind, the officer asked Chandler what he was up to. Chandler replied by saying that "he was told by his employer to take the tires off and then take them to the shop," the officer says. It was an excuse right out of the Seussian playbook.
However, Chandler wasn't exactly dealing with Cindy-Lou Who.
When the officer asked who his employer was, Chandler allegedly gave the wrong name. When the officer called him on it, Chandler thought fast. He "acted surprised and stated 'Do I have the wrong house?'" the officer's report reads.
Unconvinced, the officer cuffed Chandler and contacted the owner of the equipment to ask if Chandler worked for him. When the owner said no, the officer arrested Chandler. He was charged with felony theft and held on $20,000 bond at the Pottawattamie County Jail. With his plan foiled, it appears Chandler's heart may have grown a size or two. According to the officer, he ultimately apologized for his crime.
Just like the Grinch.