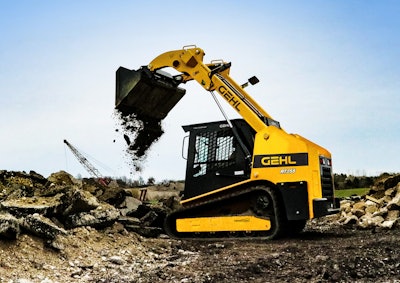 Gehl has brought its largest radial-lift track loader and the newest addition to its Pilot Series, the RT255, to North America.
The track loader features the industry's first seat-mounted joystick, the company says. The hydraulic pilot control joystick is designed to move with the seat to reduce operator fatigue and provide a smoother, more comfortable ride. Mounting the joystick controls to the seat also gives the operator more legroom.
To further enhance the ride, Gehl added Hydraglide, which allows the lift arm to float to increase operation smoothness and reduce spillage. It also added self-leveling hydraulic lift action to keep the bucket level while lifting.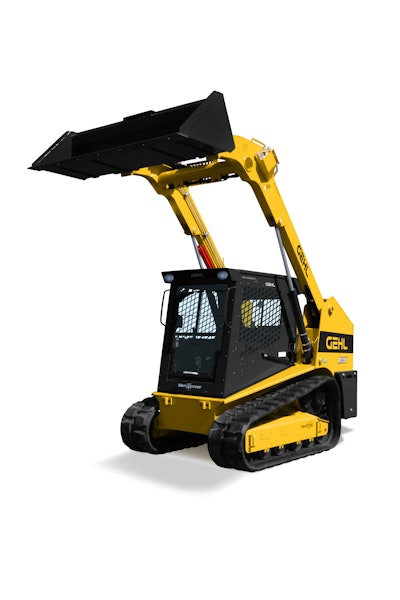 Another feature exclusive to Gehl is the RT255's IdealTrax automatic track tensioning system, designed to ensure proper tension at startup and during operation. The company says IdealTrax adds 15 percent more life to tracks by putting less strain on sprockets and bearings; it also makes it easier and quicker to make track changes on the job.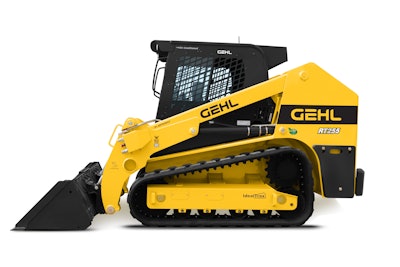 The track loader powers attachments with a standard hydraulic flow of 29 gallons per minute. A 37.7 gpm high-flow option is available. The company says the high flow rates increase cycle times. The company offers a variety of attachments, including buckets, augers, breakers, brooms, concrete tools, grapples, forks, scrapers, snow blowers and stump grinders.
The RT255 runs on a 74.4-horsepower Deutz diesel engine, which produces 243 foot-pounds of torque. It has an operating capacity of 2,550 pounds at 35 percent tipping load and height to hinge pin of 10 feet 8 inches. Ground speed is 7.5 mph. Bucket breakout force tilt cylinder is 8,384 pounds.
Options for the RT255 include a rearview backup camera, IdealAccess fold-up door and Easy Manager telematics.