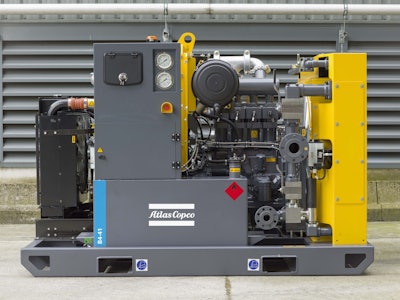 Atlas Copco has launched new high-pressure boosters that allow increases to the primary air compressor by up to 5,000 pounds per square inch.
The five Tier 4 Final models can operate in either dual or single stage. They are designed for exploration drilling, geothermal drilling and pipeline services.
For drilling, the company says, the boosters allow operators to increase drill speed, reduce costs per meter drilled and thereby boost profitability.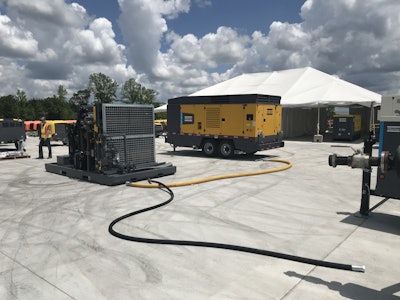 The boosters also work with Atlas Copco's new XC4004 controller panel for its air compressors, which is designed to be easier to use. The controller allows remote mirror capability, so you can operate the booster from a distance, and it has an audio and visual alarm.
The booster's pumper block can be easily attached to and detached from the engine for service due to its flexible coupler. It is available in four- and six-cylinder options.
Atlas Copco designed the boosters for easy transport. The company says valve maintenance can be completed within four hours, and its "built-in safety mechanisms go above and beyond legislative requirements."