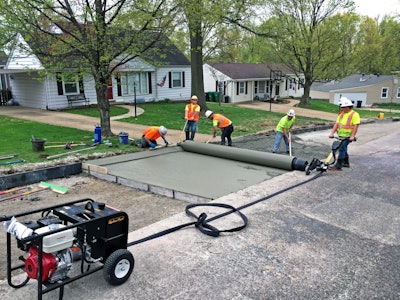 Curb Roller Manufacturing is now offering custom drum shapes, which pair with the company's Hydra-Screed 3000. The drums allow faster production times and quality finishes on projects that normally would require multiple pours, says the company.
"Having worked as a concrete contractor for a number of years, I have firsthand knowledge of the complexity that accompanies pouring a concrete spillway or flume. Some of these projects can seem completely impossible," says Seth Ulmer, Curb Roller sales manager. "Our custom drum designs enable contractors to complete a challenging pour without having to break it into multiple parts."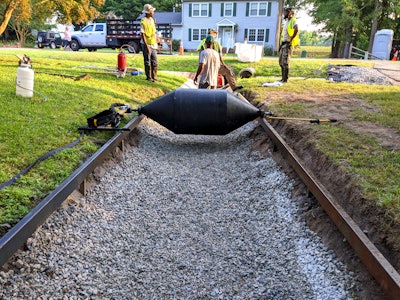 Suited for unique shapes or large pours on jobs such as drainage systems or spillways, the custom rollers are individually designed to project specs, says the firm. From design to production usually takes about a month, depending on the drum shape and size.
The drums can be used on a variety of projects, including roads and streets, medians, v-gutters, flumes and other specialty jobs. They can be applied on applications up to 26 feet long and 4 feet deep.
"The single pour approach eliminates the need for construction joints, doweling and pinning, and reduces the need for additional forming," Ulmer says.
The custom drums are paired with the Hydra-Screed 3000, Curb Roller's two-operator hydraulically powered screed system that allows for continuous pours in applications like flatwork, flumes and more. The screed's removable drive ends allow users to quickly change different lengths of pipe or profile shapes.