Scraper tires live a harsh life. They carry huge loads but also travel at high speeds. Those are the twin challenges Goodyear Tire and Rubber Company took on with its addition of three new scraper tires sizes to its lineup.
The new tires include:
RT-3A (E-3)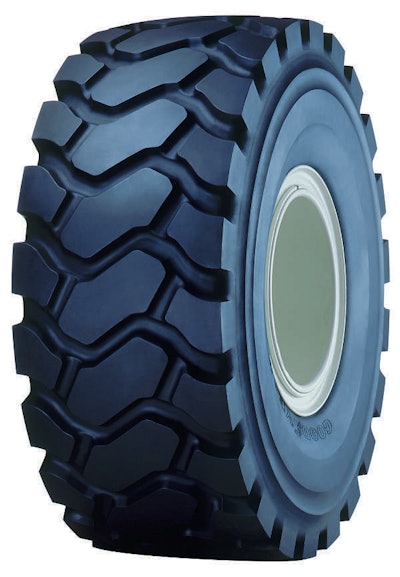 The RT-3A (E-3) features an aggressive tread pattern and lugs designed to extend tread life and distribute pressure evenly with buttressed sidewalls offering extra protection against cuts and damage.
According to Eric Matson, global field engineering manager for Goodyear, the tires' rubber compounding handles the impact and cut resistance chores while the tread pattern provides traction and keeps the tire cool.
The 33.25R29 size fits a Caterpillar 627 scraper and the E-3 tread depth is shallow enough for hauling applications.
RT-3A+ (E-3+)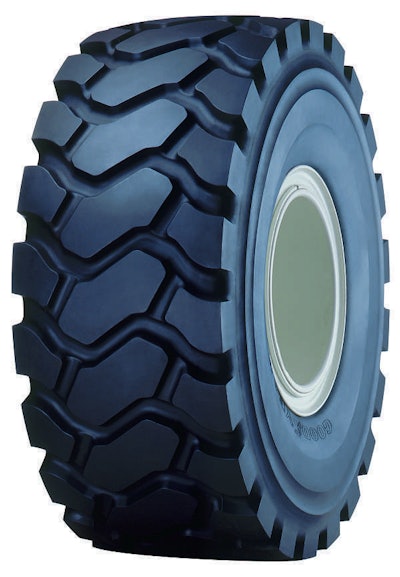 The RT-3A+ (E-3+) tire has the same features and benefits as the RT-3A (E-3) but comes in a 40.5/75R39 size suitable for Cat 651 scrapers.
Goodyear has run this tire on Cat 990 loaders in load-and-carry type applications, says Matson. It's deep enough to give you loader-like cut protection but it also allows for transport applications without the need for the deep rubber of an L-4 or L-5 loader tire that would run hotter hauling over long distances, he says.
RL-3J (E-3)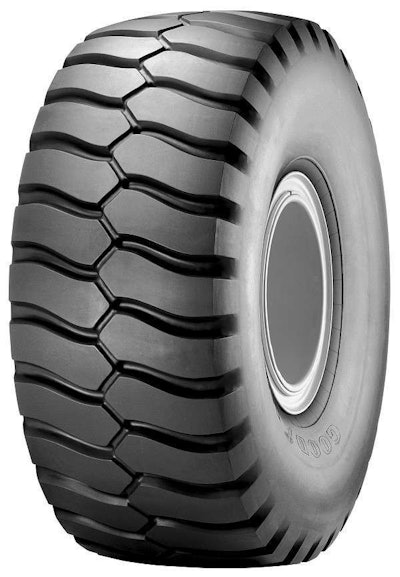 Goodyear's RL-3J (E-3) is designed for high speed on moderate to severe underfoot conditions. The tire has a unique zig-zag centerline groove that enhances lateral traction in high-torque conditions and a self-cleaning shoulder. It is available in size 37.25R35.
The tread pattern was adopted from the company's tires for mining trucks and then made slightly wider for mid-tier scrapers such as the Cat 637, says Matson.
The new tires offer increased cut and impact resistance due to an increase in the tensile strength in the steel belts and bring the number of scraper tires in the company's lineup to seven.