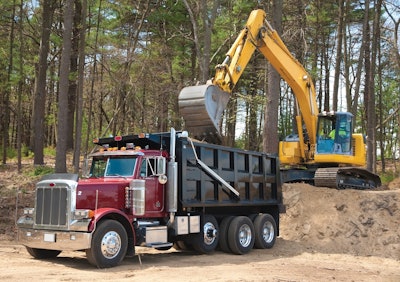 Most construction tires don't wear out; they get so torn up by debris and harsh construction environments that they can't be used.
The new Michelin X Works Z all-position tire is designed to stand up to those harsh conditions with a 50 percent wider protector ply and a thick layer of cushion gum that increase tire longevity. V-channels and groove bottom protectors guard against stone retention and stone drilling. Thick sidewalls defend against impacts and a double treatment of TW6 ozone resistor helps prevent cracking.
The tire is designed for mixed on-off road applications and is available now in 11R22.5, 12R22.5 and 11R24.5 sizes in load range H and a 315/80R22.5 size in load range L. A 12R24.5 size in load range H will launch at a later date.