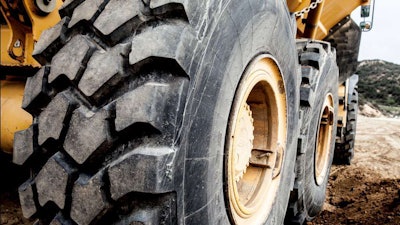 Trelleborg Wheel Systems is bringing the company's lineup of pneumatic tires designed for a wide range of construction equipment to North America.
The debut includes the Earthmover Radial Series (ERL) for loaders and graders, the Earthmover Diagonal System (EM) for heavy duty earthmoving jobs, the Skid Steer Diagonal Series (SK) for skid steer loaders and the Backhoe Diagonal Series (TI) for most construction vehicles.
"We're trying to cover the entire operation of the construction company now," says Ray McElroy, pneumatic segment manager with Trelleborg. "Our pneumatics let us reach the companies that are running the most popular sizes of construction equipment. Furthermore, these tires have already been successful around the world. We're just now bringing them into North America."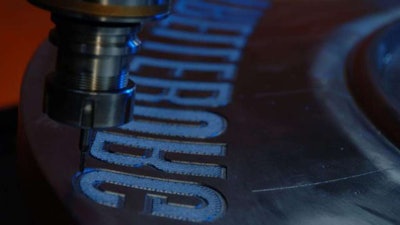 The earthmover radial tires feature steel radial construction; enhanced traction on sand, mud and gravel; reduced vibration on concrete and asphalt; and puncture resistance. The company says the tire is designed to increase productivity and reduce costs.
The skid steer series offers various tread patterns to add strength, productivity and efficiency, as well as enhanced traction on sand, mud and gravel, according to Trelleborg. The tires feature rugged bias ply construction and puncture resistance.
Trelleborg also unveiled its Brawler series of solid tires to the North American market at ConExpo. The series includes the Brawler HPS Loader and Brawler HPS Skid Steer models. The company says the Brawlers are "field-tested and engineered for the extreme," aimed at such applications as heavy duty recycling.