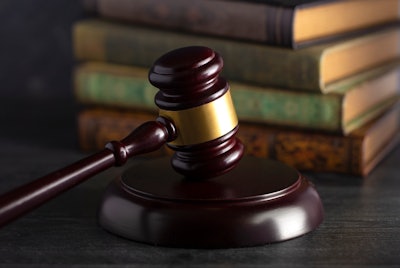 Getty Images
A New Jersey contractor has been sentenced to three months in prison and his company ordered to pay a $218,000 fine after a worker died in 2017 following a concrete wall collapse during site work.
Finbar O'Neill, 57, of Paramus, New Jersey, and owner of OneKey LLC general contractor, pleaded guilty in February to willfully violating Occupational Safety & Health Administration regulations, resulting in the death of a construction worker in Poughkeepsie, New York, according to Damian Williams, the U.S. attorney for the Southern District of New York.
O'Neill also faces a year of supervised release after his prison term, and his company has been placed on three years of probation, along with the fine.
In March 2017, OneKey began adding dirt as surcharge at a future building site at a mixed commercial-residential development so work could occur at two other building sites on the project. The company, however, did not follow the engineering plan. "Instead, they built a wall to hold back one of the surcharges, so workers could get started on the buildings next to it," according to a news release.
They built a concrete block wall to contain the surcharge, court records say. The engineering firm had designed the surcharges to slope downward to the ground at a 45-degree angle, with no wall.
Work occurred at two of the building sites while workers were beside a 15-foot-high pile of surcharge dirt at an adjacent future building site. The wall was later extended in July, even though a superintendent said an engineer should be consulted and that it could collapse and kill someone.
No one from the company consulted a qualified person to determine if the wall could handle the weight of the surcharge. Construction machinery continued to pile up dirt by the wall. Workers warned that the wall wasn't safe, yet work continued.
"They knew the wall was a hazard, but they failed to correct it," court records said of O'Neill and OneKey. They also failed to tell workers of the possible dangers.
"On August 3, 2017, workers complained that construction machines were driving on top of the surcharge, adding dirt to it," the release says. "Later that day, the wall collapsed."
Maximiliano Saban, an employee of a subcontractor on site, was beneath the collapsing wall. He ran but couldn't get away in time and was crushed to death. Another worker was injured.