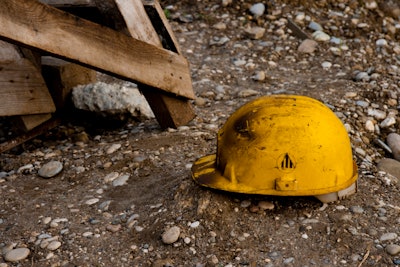 Getty Images
Citations exceeding $334,600 were issued to a Missouri contractor by the U.S. Occupational Safety & Health Administration for multiple workplace safety violations.
Twice within two months in 2023, OSHA inspectors observed employees of the company, which performs residential and commercial carpentry, siding and crane services, being exposed to deadly fall hazards as they performed siding and roofing work in Lake St. Louis and O'Fallon.
Since 2015, OSHA has cited Cheltenham Construction Services seven times.
"Cheltenham Construction Services' repeated failures to comply with federal safety standards exposes workers to falls from elevations, the construction industry's most lethal hazard," says OSHA Area Director Bill McDonald in St. Louis. "Each year, hundreds of people die needlessly in preventable workplace falls. This company's disregard of employee safety must end before someone is seriously injured or worse."
In 2021, nearly one in five workplace deaths occurred in the construction industry. More than one-third of constructions deaths were due to falls, slips and trips.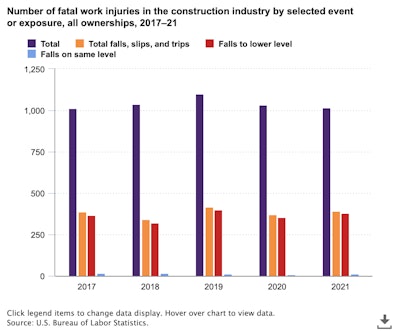 Federal statistics indicate that the construction industry accounted for 46.2% of all fatal falls, slips, and trips in 2021.
According to OSHA reports, around April 10, 2023, an employee for Cheltenham Construction Services was exposed to a fall hazard at 521 Greengage Timber Drive in O'Fallon, Missouri.
OSHA inspectors state that the employee was installing approximately 32 square feet of siding on a portion of the second story of the residential building. The work location reportedly required the employee to straddle the valley of two roof slopes, one being approximately a 3:12 slope and the other being approximately an 10:12 slope.
No fall protection was being used by the employee, who was at least 9 feet over a concrete driveway.
The company had previously been cited for nearly identical violations in 2020 and 2022.
Meanwhile, at the same address, inspectors observed portable ladders being used to access an upper landing surface.
According to OSHA, the ladder side rails did not extend at least 3 feet above the upper landing surface to which the ladder used to gain access.
In February 2023, OSHA said, a Cheltenham Construction Services employee did not have eye protection while operating a pneumatic nail gun.
The company reached an informal settlement with OSHA for a reduced penalty.