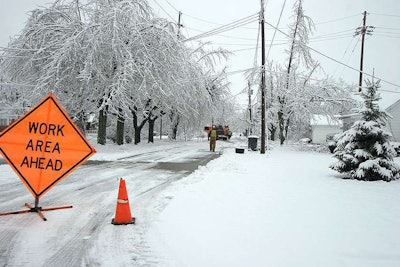 Southold (New York) Highway Superintendent Vincent Orlando told the Town Board that the highway department would need to spend approximately $2 million per year through 2020 in order to repair the town's deteriorating roads, The Suffolk Times reports.
Orlando presented a detailed plan on the town's roadways which had been damaged by harsh winters that caused the asphalt to crack and buckle. Based on the roads that were prioritized as being the most needy, he outlined what it would cost to fix them and when work could be completed.
According to the news agency, the town's proposed 2017 budget sets aside $2.4 million in appropriations for highway repairs, which is one reason the town proposed a 7.57-percent tax rate increase, and the budget would remain about the same for 2018 through 2020.
Orlando's plan includes paving 21.33 miles of roadways in 2017 for the $2.4 million and paving another 13.75 miles of roadways in 2018 at an estimated cost of $2.4 million. In 2019, 19.9 miles of roadways would be repaired at a cost of $2.5 million, with major roadwork concluding in 2020 at an estimated cost of $1.77 million. However, Orlando noted that the plan was tentative and subject to change, as he warned that another harsh winter could damage more roads and change the town's priorities.