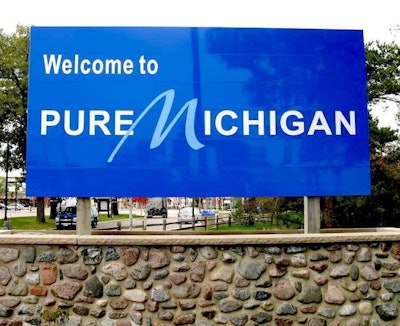 The Michigan Department of Transportation (MDOT) and the Kiefer Foundation have joined in a public-private partnership (P3) to invest $300,000 for adding 1.7 miles of protective cable median barrier on Interstate 96 from Doan Creek to east of Dietz Road in Ingham County.
"This partnership demonstrates the opportunities to enhance public safety that arise when public and private organizations join forces," says Lt. Gov. Brian Calley. "This effort will help reduce the potential for future tragedies along this busy stretch of freeway and hopefully others in the future."
MDOT says cable median barriers reduce cross-median crash rates by 87 percent and are part of the state's Toward Zero Deaths (TZD) statewide safety campaign. More than 380 miles of barrier have been installed since 2008.
"Improving highway safety through the funding of projects such as this safety barrier is one of the pillars of the Kiefer Foundation," says Steve Kiefer, Kiefer Foundation chairman and father to Mitchel. "In addition to this project, the foundation is working with several partners to raise awareness around the dangers of distracted driving."
MDOT has four cable barrier projects in its 2018-2022 safety program, totaling 19.5 miles at an investment of $4.5 million.