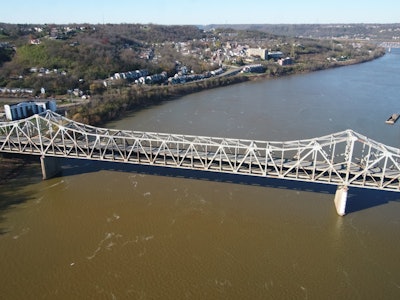 Kentucky Transportation Cabinet
States are set to get another infusion of federal infrastructure law funding, with $61 billion slated for roads and bridges, electric vehicle charging stations and other Federal Highway Administration programs.
(To see how much each state is getting, check out the tables at the end of this story.)
The money is distributed through 12 infrastructure programs, including Federal-aid Highway Funds, the Bridge Formula Program and the National Electric Vehicle Infrastructure Formula Program.
The 2024 fiscal year allocations represent a $17.6 billion increase in funding as compared to fiscal year 2021, the last budget period before the $1.2 trillion infrastructure law was signed by President Joe Biden. This fiscal year, which started October 1, marks the third annual infusion from the law and is about $1 billion more than was released for fiscal year 2023.
"The funds go directly to all 50 States, the District of Columbia and Puerto Rico and help them continue the important work of rebuilding our roads and bridges and making our transportation system more efficient," says the FHWA.
In all, the law will provide a total of $350 billion for federal highway programs through 2026. In touting the infrastructure law, which represents the largest dedicated investment in highway funding in more than 50 years, the Biden administration announced earlier this year that over $220 billion in infrastructure law funding has been appropriated, including over 32,000 specific projects and awards.
How much will your state get?
The bulk of the infrastructure law money for roads and bridges flowing to the states comes from the Federal-aid Highway Funds, which totals $54.6 billion in fiscal year 2024, up $1.1 billion from last year, according to the FHWA.
Another large chunk of the infrastructure funding, $5.3 billion, which is about the same as last year, comes from the Bridge Formula Program.
Funding for electric vehicle infrastructure for 2024 comes to $885 million, the same as last year.
The programs' funding formulas are set by Congress.
Here's a look at what each state will get from Federal-aid Highway Funds in fiscal year 2024, according to the FHWA:

Here's how much each state will get from the Bridge Formula Funds for fiscal year 2024, according to the FHWA:
Here's how much each state will get from the National Electric Vehicle Infrastructure Formula Program for fiscal year 2024, according to the FHWA: