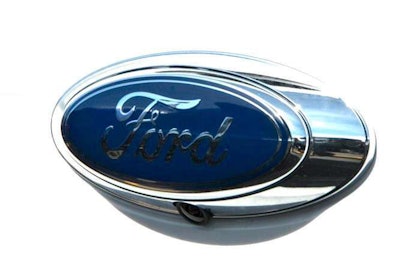 A Ford truck bearing the name "Maverick" may be the compact pickup the automaker plans to position beneath its midsize Ranger lineup.
TFLnow recently released a video offering a glimpse at would could turn out to be the truck's tailgate. The rendering came courtesy of an anonymous source who claims to work in the auto industry. In the video below, Stephen Elmer shows a drawing or schematic of the tailgate which is branded with the potential Maverick name badge.
The last time Ford used the Maverick name was on a small sedan in the 1970s. If this is in fact the name for the new small truck, it's a good choice as it fits in to a sort of western theme Ford is using across its newest truck models including the Ranger and Bronco.
Elmer also notes that based on spy shots of what is believed to be a prototype of the truck, the small pickup appears to be based on the same platform as the upcoming Bronco Sport SUV that Ford is working on. The Bronco Sport is expected to be a smaller version of the revived Bronco SUV Ford plans to unveil later this year. (It's also been referred to as the Baby Bronco.)
Check out the full video below.