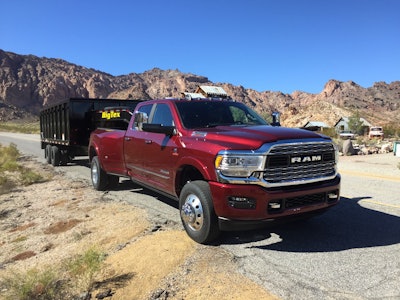 Exclusive to 2019 Ram heavy-duty pickups is a trailer tire pressure monitoring system that will alert the driver to a 10 percent change in tire pressure.
In the video below, Jim Morrison, head of Ram brand FCA North America and Rod Romain, Ram's chief engineer of heavy-duty trucks, explain more about the system which allows for various trailer set-ups and pressure settings. We shot the video during a Ram Truck event this week at the Eldorado Canyon mines in Nelson, Nev. about an hour southeast of Las Vegas.
Editor's Note: This post originally appeared on our sister site, Hard Working Trucks.