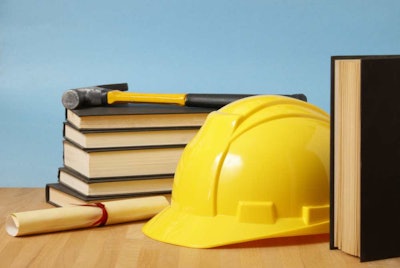 Western Dakota Tech (WDT), in Rapid City, S.D., held its annual Construction Awareness Day Camp for 130 students from high schools in the Black Hills area and the Box Elder Job Corps in its diesel bay on Thursday, Oct.11, 2018, the Rapid City Journal reports. The event, hosted by WDT and the Associated General Contractors, aims to encourage students to consider a technical career.
"My whole family's in construction," Caleb Thomas, a Douglas High School student, told the news agency. "My grandfather is in masonry. So, I've seen this before."
While operating a Bobcat, Rachel Schmitz, a Custer High School sophomore, said "It's pretty easy. "My dad used to take me to his jobsite when he cut trees in the winter, and I've watched machines like this used," she told the news agency.
South Dakota faces a workforce gap, especially in the skilled trades. "An electrician told me he was going to Worthington or Luverne or Sioux City or Norfolk to do his hiring," said Sen. Mark Mickelson during a press conference for proponents of Initiated Measure 25, a measure that would raise a $1 tax on cigarettes and other tobacco products to fund technical college education, according to the news agency.
"I'm interested in electrical engineering," Caado Bukuru, who is enrolled at Box Elder Job Corps, told the news agency. "It seems like a good job. I'm just finding out more information today."