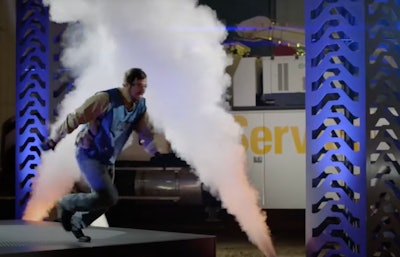 Caterpillar
Caterpillar recently celebrated service technicians and let them show off their skills on a specially designed obstacle course.
The "Cat Trial 10: Tech Test" video – a slick production similar to reality TV obstacle challenges – features a glimpse of technicians navigating a series of four tests to demonstrate their skills and endurance. It's designed to promote the field as one that is not just turning a wrench but performing a variety of tasks in a fast-paced environment.
The video challenges include a large 3D maze to gauge mechanical aptitude; matching Cat engines to specific applications; a troubleshooting test of Cat services; and then using the Cat App to pull parts orders and deliver the parts to the jobsite.
Cat says its dealers will be hiring thousands of technicians to meet current demands. The company offers technician training through its Think Big program, in partnership with its dealerships and with technical colleges around the country.
See the video from Cat below:
[Related: Diesel technicians shortage a perfect storm gathering for decades]